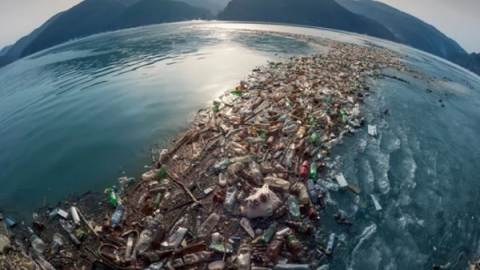 Avient & Oceanworks® Collaborate to Incorporate Ocean-bound Plastics in New Resins
Avient is collaborating with Oceanworks® to help customers incorporate recycled ocean plastics in their products. Recycled ocean and ocean-bound plastics are those recovered from the ocean, waterways, and ocean-bound collection zones within 50 km of a coastline.
Recycled Ocean Plastics Portfolio

Building on the 2020 launch of reSound™ R recycled content thermoplastic elastomers (TPEs) created with Oceanworks® recycled plastics, Avient and Oceanworks® are now collaborating on an expanded recycled ocean plastics portfolio. The resulting custom-formulated materials – both TPEs and thermoplastics – will be based on Oceanworks® Guaranteed base resins. Oceanworks® will also provide source validation so that brands can confidently and transparently share the story and impact of these materials.

"Expanding our collaboration with Oceanworks® aligns closely with our sustainability commitments as a formulator and our focus on helping customers meet their sustainability goals," said Walter Ripple, vice president, Sustainability, Avient Corporation. "Oceanworks® maintains the largest global marketplace for recycled ocean plastics and brings knowledge and capability that are invaluable to building this new portfolio."
Achieving Both Performance and Sustainability Goals

"As a leading global polymer material formulation expert, Avient will help us to further extend the usage of recycled ocean plastics to specialty formulations and applications," said Rob Ianelli, founder and president at Oceanworks®. "Their global customers represent a wide range of end markets that value the addition of recycled ocean plastics. Every ton of at-risk plastic waste successfully averted on its path to the ocean is part of the solution. We are thrilled to have the opportunity to drive further customization and scale in collaboration with Avient."

"Customers want to utilize recycled ocean plastics, but many times don't know how to source or evaluate it," Mr. Ripple explained. "Through this new collaboration, customers now can incorporate recycled ocean plastics solutions to help them achieve both performance and sustainability goals."

Avient's solutions with Oceanworks® recycled ocean plastics content are available globally and can be utilized in a variety of TPE and engineered thermoplastic formulations.
https://omnexus.specialchem.com/news/industry-news/avient-oceanworks-recycled-plastics-000224970