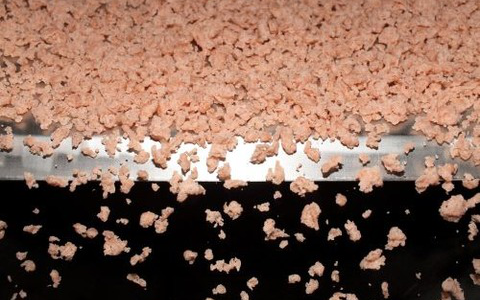 Latest SNCP figures suggest some plateauing, though at very high levels
Vitry-sur-Seine, France – The recent spate of increases in prices for some raw materials could have peaked, new figures from the French rubber industry association the Syndicat National du Caoutchouc et des Polymères (SNCP) suggest.
On 1 May, natural rubber (solid type 5 CV) was trading at 9.5% above its level at the start of the year, just 0.8 percentage points above the prior month level but 13% higher than at the start of last year.
Last month's prices for styrene butadiene rubber (SBR) solid were recorded as trading at 12.3% above 1 Jan levels – down from 12.9% higher a month earlier but 52% above its 1 Jan 2021 level.
SNCP's tracked price for oil-extended EPDM was, meanwhile, up by 14.6 points on 1 May compared to 1 Jan. Again, the level of increase was down slightly on the 18.7% recorded on 1 Apr. but still 83% above its 1 Jan 2021 level.
There were also slight tail-offs in the month-on-month rate of price increases for chloroprene and nitrile rubber as at 1 May. These materials were trading respectively at 8.1% and 17.9% above 1 Jan levels, though still 38% and 85% higher than on 1 Jan 2021.
There was, however, no let-up in the surge in carbon black (>= N300) prices: 38.8% higher on 1 May than at the start of Jan – compared to 18.5% higher on 1 Apr. The latest SNCP figures show prices for the reinforcing filler at 91% above 1 Jan 2021 levels.
| | | | | |
| --- | --- | --- | --- | --- |
| | 1 Jan 22 (base) | 1 April 22 | 1 May 22 | May22 / Jan'21 |
| NR (solid type 5 CV) | 100 | 108.7 | 109.5 | 13% |
| SBR solid | 100 | 112.9 | 112.3 | 52% |
| EPDM oil extended | 100 | 118.7 | 114.6 | 83% |
| Chloroprene rubber | 100 | 110.0 | 108.1 | 38% |
| Nitrile rubber | 100 | 116.3 | 117.9 | 85% |
| C black (>= N300) | 100 | 118.5 | 138.8 | 91% |
Source: SNCP
https://www.european-rubber-journal.com/article/2091548/signs-of-tail-off-in-price-rises-for-some-rubber-materials