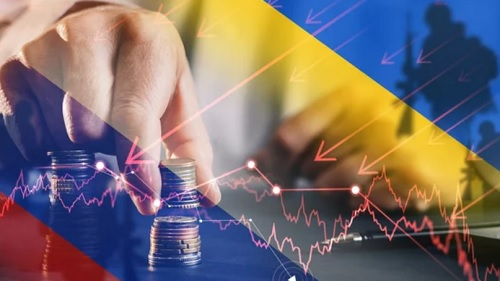 Amidst the ongoing conflict between Russia and Ukraine in Eastern Europe, major industry players are releasing announcements regarding their stand on this topic. From taking firm actions such as retracting services to provide humanitarian resources, there is a lot happening around the globe.

In this curated piece, get a clear understanding on plastic industry's take and the steps they are taking which will alter the market trends and developments moving forward.

Companies Suspending Operations in Russia

Clariant announced the suspension of its business with Russia with immediate effect. Clariant's operations in Russia include a sales office and a laboratory in Moscow and contribute approximately 2% to the company's annual sales.

DuPont has decided to suspend its business operations in Russia and Belarus. The safety and security of the employees and their families remain the highest priority and the company is doing all that can be done to assist the colleagues in the region.

Solvay has decided to suspend its operations and new investments in Russia. Further, Solvay will suspend dividend payments from Rusvinyl, an independent 50:50 joint venture in Russia
.
Effective immediately, LyondellBasell will not enter into any new business transactions or relationships with Russian state-owned entities. LyondellBasell also intend to discontinue business relationships with Russian state-owned entities to the extent legally possible. The company is in the process of assessing how this will affect the operations, including feedstocks, utilities, supply chain providers, and customers. Additionally, they are complying with all U.S. and international sanctions which have been put into place because of this crisis.

Borealis is re-evaluating its business transactions with Russia, in compliance with all applicable laws including, where relevant, US, UK and EU sanctions. Borealis is implementing measures required to ensure the stability in procurement of materials for Borealis' production sites. The company is phasing out sourcing from Russia and Belarus, shifting to sources from the West.

In light of the current situation, Zortrax has decided against signing an annex prolonging the negotiations with Rusatom – Additive Technologies which means that the investment deal under negotiations will not be signed and will not come into effect.


Aiding the People Affected by the War

Covestro donates EUR 250,000 to the UN refugee aid (UNO Flüchtlingshilfe), the German partner organization of the UN refugee agency (UNHCR). Covestro is also providing its companies in Slovakia and Poland, where many Ukrainian refugees are currently arriving, with further EUR 40,000, which will be donated to local aid organizations.

At the Austrian plants and in many subsidiaries of ENGEL aid campaigns for people affected by the war in Ukraine have been launched within a very short time. ENGEL AUSTRIA has transferred 100,000 euros in immediate aid to the organizations. ENGEL Deutschland collected 25,000 euros for the Ukrainian Parish in Hannover within 24 hours, and the donations are still coming in. The parish's network is ensuring that the money will reach the intended recipients immediately and directly.

Teijin Limited announced today that it will donate JPY 10 million (roughly USD 85,000) through the United Nations Children's Fund (UNICEF) and the United Nations High Commissioner for Refugees (UNHCR) as humanitarian assistance in support of the many people suffering from the difficult situations in Ukraine.

Many Clariant employees have taken personal initiative to help their colleagues in the Ukraine or to support aid organizations on the ground. Clariant encourages these activities and is grateful that the Clariant Foundation has made a donation to UNICEF, which is working with communities in the Ukraine to ensure that children and families in need can be helped right away.

The Solvay Solidarity Fund has donated €1 million to the Belgian and International Red Cross in support of relief efforts for the civilians impacted in Ukraine. Funds will help provide access to clean water, medicine and medical equipment, repair vital infrastructure, and improve living conditions for families. Solvay has also committed to matching employees' private donations to help address the growing humanitarian needs.

LyondellBasell is donating a total of €200,000, with €100,000 going to the United Nations High Commissioner for Refugees to provide shelter, emergency relief items, cash assistance and mental support. The other €100,000 is going to the International Medical Corps to support their mobile medical units programs. We will be matching employee contributions to these organizations two to one.

Using the Employee Relief Fund, Xerox has provided cash grants to each employee in Ukraine. Xerox has also provided additional contributions to the Red Cross and Save the Children, our international relief partners.  At the onset of the conflict, Xerox stopped all shipments to Russia, and is complying with all applicable government-issued sanctions. 

The ongoing conflict has impacted lives all over the globe and people stand united in the time of the need. We can only hope for peace and stability across Europe moving forward.
https://omnexus.specialchem.com/news/industry-news/plastic-industry-stand-conflict-000227199