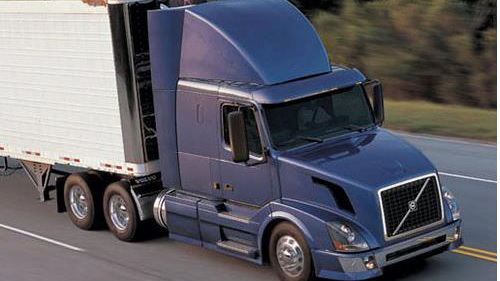 Demeta announces strategic agreements with Metton America Inc, a US chemical technology company focused on the development and commercialization of Liquid Molding Resin. The partnership comprises an exclusive commercialization agreement and a joint business development agreement.

Metton America, Inc. is a Sojitz subsidiary that produces liquid molding resins (Metton LMR) for use in many applications such as large body panels in small and medium series. Metton LMR is the reference material for truck, bus, construction and farming machinery (engine hoods, fenders, bumpers, wind deflectors…).


Material for Complex Part Production

Metton LMR is a tough and durable engineering plastic material that enables to produce complex, large or thick molded panels. Similarly based on dicyclopentadiene (DCPD) as Demeta's NexTene™, Metton LMR is synthesized using a different catalytic system from the one used by Demeta and reserved for the Reaction Injection Molding processes (RIM and R-RIM).

As part of the agreements effective October 1st, 2021, Demeta has been appointed as the exclusive commercialization partner for Metton LMR product in the Europe, Middle East, Africa, and CIS regions. Demeta will further develop marketing and sales activities in the coming months in collaboration with Metton America Inc. and Sojitz Group. Synergistic effects are expected between the three companies to accelerate Metton LMR's commercial deployment.
Expanded Commercial Offering

The partnership with Metton America Inc will enable Demeta to expand its commercial offering and penetrate new markets. The Metton LMR range will complement Demeta's NexTene™ range of performance materials focused on high added value applications such as composites or technical parts used in the energy sectors.

In addition, Demeta will carry out a marketing study for a novel, high modulus, grade of Metton LMR dedicated to RIM players, including a test phase within the next twelve months.

Patrick Piot, Demeta CEO: "We are thrilled to be entering into this partnership with a Sojitz subsidiary and strongly believe in the value of the Metton LMR technology. This partnership is a real opportunity for our company. It provides us a perfect addition to our product portfolio and a solution recognized by truck, agricultural and construction machinery leading players. At last, it allow us to focus our R&D teams on high-value applications for NexTene™, such as the performance composites industry."

Koki Shibata, Metton America president & CEO: "We are very pleased to be able to rely on Demeta's experience and network to accelerate our commercial expansion and develop our sales in the EMEA areas for both our LMR products and our latest innovation, with the support of the fantastic commercial network of our parent company Sojitz. We also plan to find synergies with Demeta for new R&D applications."
https://omnexus.specialchem.com/news/industry-news/demeta-metton-liquid-molding-resins-000227213