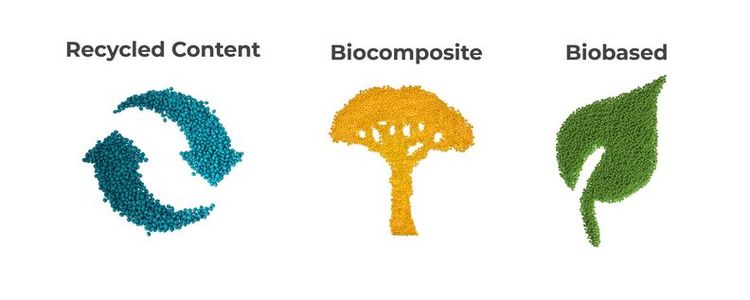 Hexpol TPE GmbH is expanding its applications for thermoplastic elastomer compounds to meet sustainability goals amid a "complete" market change toward a more circular economy.
"We're improving a lot of our production processes, how we produce our compounds, what kind of energy we use and a lot of optimization to reduce our CO2 footprint," Thomas Köppl, group product manager at Hexpol TPE, said Oct. 12 at the Fakuma trade show. "Our aim is to calculate [the climate impact] for every product."
The company's first TPE with bio-based content, Dryflex Green, launched in 2019, contains raw materials from renewable resources like plant and vegetable crops, like sugarcane.
The series includes grades based on styrene block copolymer and thermoplastic polyolefin technologies, with bio-based content of up to more than 90 percent "depending on the hardness and the property profile," Köppl said.
Special grades of the materials are available with a high melt strength and drawability to produce foamed materials, according to a company news release. Foaming enables lightweight advantages and cushioning in applications like mats, protectives clothes and seating.
"Everyday we redevelop the range," Köppl said. "There are a lot of new raw materials coming [to market]. We can increase the biocontent, and we can have new properties that were not possible in the past."
Now the compounder can create grades for automotive materials used in many interior applications with its new Dryflex Circular TPE, released this year, which includes up to 60 percent post-consumer materials, the release said.
"Typically with TPEs containing recyclates you have some odor and some reductional properties," Köppl said.
Because its post-industrial plastic comes from injection molding sprues or edge trims in extrusions, which are a "very clean source," he said, Hexpol's Circular TPE has no odor issues.
Not only do the materials work for applications like floor mats and small anti-slip mats, but they can also work in important sealing roles and vibration dampers like under the hood of the car, doors, windows and HVAC parts, Köppl said.
Over the last six years, he said, recycled material can be used in "more and more applications," including "very critical things like in the interior where you have odor and emission requirements, temperature requirements ... mechanical [and flame-retardant] properties, which are also not always so easy to reach."
"I'm certain we can't [put it in every application]," Köppl said. "Every raw ingredient has a certain property and our daily work is to choose the right materials to create a TPE which will fill the specifications."
Changing the way raw materials are processed
"By choosing the right raw materials, you can significantly reduce the CO2 footprint and the other [life cycle analysis] data," Köppl said, "especially for the sustainable product lines but also for the others."
Sales of its bio-based materials are growing, he said, but the company also plans to encourage other ways of lowering CO2 emissions by saving resources in other ways.
Products can be designed with raw, nonbio-based materials that make products lighter and lower density and waste can be eliminated from injection molding processes, Köppl said.
"It's important to choose the right sources," he added. "It's a process; it's never finished. ... The circular economy is the most important one.
"You see a lot of hard plastics [moving toward sustainability] but the soft ones are not easy to achieve," he said. "They are very specific; they're not large amounts of material ... that you can easily change."
"We see market requirements evolving in three ways: soft, safe and sustainable," Jochen Schneider, managing director for Hexpol, said in the release.
Resource: https://www.sustainableplastics.com/news/hexpols-recycled-content-tpe-auto-interiors-pushes-it-toward-changing-market