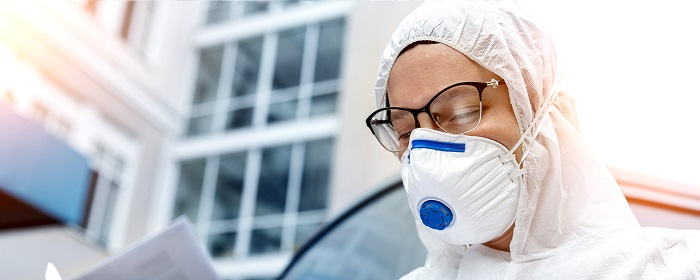 Kraton G1646 polymer is a hydrogenated styrenic block copolymer (HSBC) and part of Kraton's Enhanced Rubber Segment (ERS) series portfolio. The new polymer is softer and shows higher melt flow properties than conventional Kraton G polymers.

The product is considered to own excellent compatibility with polypropylene and is produced as a dense pellet in Kraton's state-of-the-art HSBC manufacturing site in Mailiao, Taiwan.

"Customers select this polymer for its ability to improve process and user performance compared to alternative elastomeric materials," says Bob Hall, senior director, global marketing at Kraton.
Ideal for Face Mask Applications
Kraton G1646 polymer can be used in a variety of applications, including protective film, food packaging, medical tubing and films, and face masks.

Face masks employing Kraton G1646 polymer are more stable at body temperature over a long-use period as compared to masks employing polyolefin elastomers. This further enables , a more secure fit over time.enabling a more secure fit over time.

With Kraton G1646 polymer, the elastic material is softer than polyolefin elastomers, leading to enhanced comfort. Kraton G1646's soft retention forces have shown to leave no red marks on the skin or around the ears, even after eight hours of wear in current product designs.

The 100 percent re-processable polymer enables the manufacturer to meet production goals in a collective effort and address the global face mask shortage. Also , the company, offers high quality and comfortable personal protection equipment (PPE).
https://omnexus.specialchem.com/news/product-news/kraton-hsbc-polymer-mask-000221893