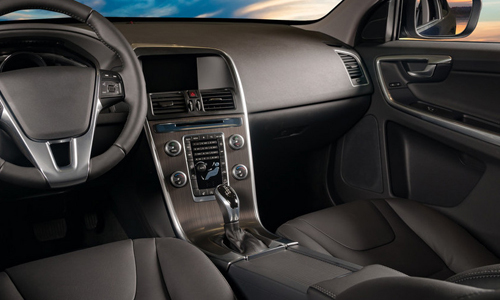 The North American thermoplastic elastomers (TPE) market is expected to expand at a CAGR of 5.22% during 2021- 2023. The thermoplastic elastomers (TPE) market will benefit from the growing automotive industry and increasing RandD efforts. Also, growing segments, such as bio TPEs, are emerging commercially and will prove to be very effective due to the cleanliness of the biomaterial and harmless wastage.
Growing Demand from Automotive Industry
TPEs are not only cheaper than metals but also help to make automobiles more energy-efficient by reducing the weight, in addition to providing durability, corrosion resistance, toughness, design flexibility, resiliency, and high performance at low cost. The lightweight of TPE (special plastics) helps in making more fuel-efficient vehicles. Every 10% reduction in vehicle weight is estimated to result in a 5-7% reduction in fuel usage. North America is witnessing huge demand for lightweight automobiles, driven by the growing consumer preference for high-quality fuel-efficient automobiles, thus increasing the utilization of TPE resins for manufacturing automobiles.
Rising Demand from the Building and Construction Sector
The consumption of TPE for building and construction applications is expected to expand at a significant CAGR during the forecast period, characterized by heavy investment in RandD by domestic companies aimed at product innovation and increased application scope. Owing to properties such as excellent durability, aesthetics, lightweight, easy handling, and high performance, these products are widely used in the building and construction industry for constructing long-lasting structures. In Canada, the government is planning to invest in public and renewable energy infrastructure, and New Building Canada Plan (NBCP), which will further support the growth of the market in the future. Residential construction is expected to have more focus during the forecast period.
The United States to Lead the Market
The United States is the largest market and accounted for 77.7% of the North American thermoplastic elastomers market share. Growing urbanization, investment in housing and construction, and development of retail chains are some of the boosting factors for the thermoplastic elastomers market in the United States. The recovering construction industry in the country is also expected to promote the demand for thermoplastic elastomer, in turn driving the growth of the market during the forecast period.
Source:https://www.wicz.com/story/43391504/North-America-Thermoplastic-Elastomers-(TPE)-Market-Size-2021-Share,-Global-Trends,-Comprehensive-Research-Study,-Development-Status,-Opportunities,-Future-Plans,-Competitive-Landscape-and-Growth-by-Forecast-2024