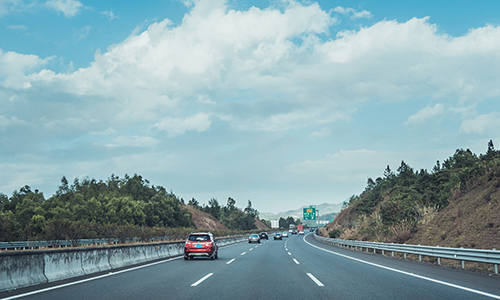 The global Modified Bitumen Market was valued at USD 13.22 Billion in 2015 and is projected to reach USD 19.29 Billion by 2021, at a CAGR of 6.5% from 2016 to 2021. In this study, 2015 has been considered as the base year, and 2016–2021 as the forecast period to estimate the market size for modified bitumen.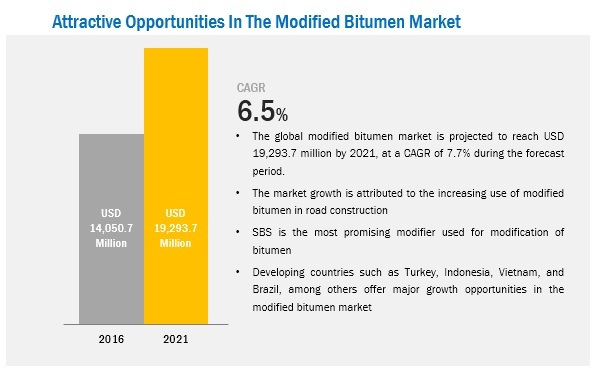 This study aims to estimate the market for modified bitumen for 2016 and its projection by 2021. It provides a detailed qualitative and quantitative analysis of the market. Various secondary sources, such as The American Association of State Highway and Transportation Officials (AASHTO), International Journal for Scientific Research & Development (IHSRD), Chemical Weekly, and Bloomberg have been used to identify and collect information useful for an extensive commercial study of the modified bitumen market. Primary sources, such as experts from related industries and suppliers, have been interviewed to obtain and verify critical information, as well as assess prospects of the modified bitumen market.
The global market size for modified bitumen is projected to reach USD 19.29 Billion by 2021, at a CAGR of 6.5% from 2016 to 2021. The market is driven by rising demand in the Asia-Pacific region, the growing construction industry in emerging nations, and cost-effectiveness of modified bitumen. Road construction is one of the major markets for modified bitumen in emerging as well as developed economies.
The various modifier types discussed in the report are styrene-butadiene-styrene (SBS), atactic polypropylene (APP), crumb rubber, and natural rubber. SBS is the largest modifier type segment of the modified bitumen market, in terms of volume and value, owing to the material's unique combination of properties making it useful across industries.
By end-use industry, the report segments the modified bitumen market into road construction (tunnel liners, bridges & flyovers, highways, and airport runways), building construction (roofing & walls, building, and structures), and others (waste & water management and industrial applications). Road construction is the fastest-growing end-use industry of the modified bitumen market in countries such as India, Vietnam, and Indonesia.
The application method discussed in the report is hot asphalt, cold asphalt, torch-applied, and others (mechanically fastened and self-adhering). Hot asphalt is the most widely used application method globally, as it provides firmness in the summer heat and high penetration index which provides greater flexibility in colder temperatures.
Asia-Pacific, Europe, and North America are the major modified bitumen markets. The Asia-Pacific region dominates the global modified bitumen market. The market in Asia-Pacific is estimated to record high growth owing to increasing demand from the construction industry. The demand for modified bitumen in North America and Europe is comparatively lower than that of Asia-Pacific due to the economic slowdown in these regions.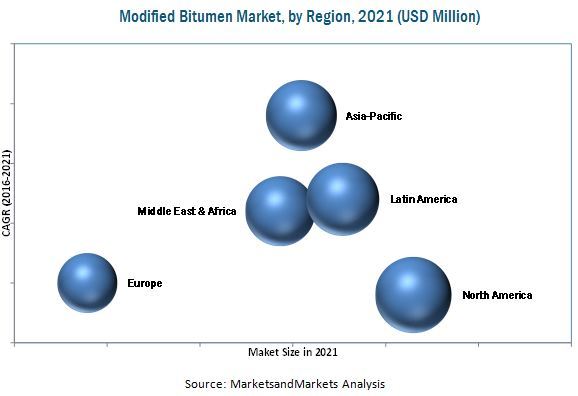 Source: https://www.marketsandmarkets.com/Market-Reports/modified-bitumen-market-77730709.html?gclid=CjwKCAiAjeSABhAPEiwAqfxURVmpRnhau4elGuGgU39SMbiSXJIaTPVhbNnGqCnQHQ7jms2M53R-DRoCnG8QAvD_BwE