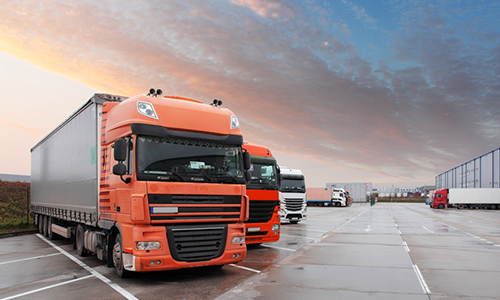 Pressure Sensitive Adhesives Market size was valued at close to $7 billion in 2018 and will exhibit growth with around 6% CAGR from 2019 to 2026. Development in the global packaging industry will be a key factor influencing the market growth.
Packaging techniques enhance value, safety, strength, barrier protection, marketability label, shelf-life and convenience to the product users. Heat insulation, appropriate sealing, resistance against moisture, excellent strength is some of the properties associated with pressure-sensitive adhesives, which enables them to be used in the packaging industry.
In 2018, the global packaging sector accounted for a revenue of over USD 850 billion and is likely to exceed USD 1 trillion by 2023. It can be attributed to increasing packaging demand for cosmetics, foods & beverages, healthcare, personal care and household products.
Extensive product demand in the automotive & transportation sector is another chief factor driving the growth of the global pressure sensitive adhesives market. PSA tapes are used on the body, under the bonnet and exterior & interior trim of the vehicle. Increasing application of tapes & labels in lightweight vehicle manufacturing and reducing fuel consumption will augment the product demand in the coming years.
Asia Pacific region contributes to half of the global automotive sales and production. Economic growth, favourable initiatives, cheap labour, availability of raw materials, public & private investments, etc., are major influencing parameters. Due to these factors, several automotive manufacturers have opened their production facilities in the region.
Rising demand for low-fuel consuming vehicles, electric vehicles, automated vehicles, etc. will boost the regional automotive industry and will augment the pressure sensitive adhesives market throughout the forecast timeframe.
However, increasing raw material prices might pose a challenge to the pressure-sensitive adhesives market demand throughout the forecast timeframe. Variation in the crude oil prices will be a key restraining factor for PSA demand, as several downstream petrochemical products are used as raw materials in these adhesives.
Different product types include rubber-based, acrylic-based, silicone-based, and other minor segments including ethylene-vinyl acetate (EVA), polyurethanes (PU), etc. The acrylic segment will hold the largest share in pressure-sensitive adhesives market and is likely to grow at a CAGR of over 4.5% throughout the forecast timeframe.
These PSAs possess outstanding UV-light & chemical resistance, high shear strength & hydrolysis resistance, colour stability, high resistance against varying temperatures and excellent ageing properties.
Acrylics are optimal for durable and long-term applications. They have higher temperature stability as compared to rubber-based PSAs. The prevailing trend of using lightweight and low-cost engineered plastic in electronics, automotive, construction, aerospace, and other industries will augment the demand for acrylic PSAs in the coming years.
Different PSA applications include tapes, labels, films & laminates, graphics, and other segments such as automotive trims, dental adhesives, etc. Tapes are the most popular application segment in the pressure-sensitive adhesives market. Pressure-sensitive tapes offer various advantages such as reduced product weight, improved product durability, enhanced product aesthetics lower production costs, and increased productivity.
These tapes have extensive application in healthcare, food & beverage, automotive, logistics, & transportation industries. Development in these industries will augment the product demand for tapes application segment in the coming years.
Asia Pacific region will hold the majority of market share throughout the forecast period. Over the last decade, the region has witnessed substantial development in its packaging, food & beverage, automotive and medical industries. Major global companies operating in these sectors have established their manufacturing plants in the region owing to cheap labour, availability of raw materials, etc. The region is known as the hub for electronics manufacturing.
Robust economic development, rapid industrialisation, rising urbanisation, favourable government initiatives and investments are some of the factors driving the growth of major industries in the region. These trends will augment regional PSA consumption in the coming years.
Source: https://www.gminsights.com/industry-analysis/pressure-sensitive-adhesives-market?utm_source=GoogleAds&utm_medium=Adwords&utm_campaign=Chemicals-PPC&gclid=Cj0KCQiA3Y-ABhCnARIsAKYDH7uanIim_dCfE_wKRITI_bEqL246pZ2iuwsbClmu_kq0j0ndjKc2LP4aAvPZEALw_wcB