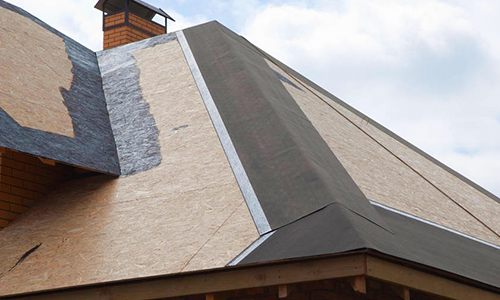 Waterproofing Membranes Market Overview, 2021:
The global waterproofing membrane market was estimated at USD 19.31 billion in 2017, and it is projected to reach USD 25.13 billion in 2023. These membranes consist of waterproof plastic, rubber, or coated, or smart fabric materials. The materials are used to prevent the ingress of water into foundations, roofs, walls, basements, buildings, and structures when properly installed. Waterproofing membranes have been extensively employed for waterproofing solutions in various industries, as they are lightweight, cost-efficient, durable, and environmentally sustainable.
In the report, the following major applications have been taken into consideration: roofing and walls, water and waste management building structures, tunnel liners, and bridges and highways. Among these, roofing and walls are the largest application, and it is also expected to witness the highest growth over the forecast period.
Based on type, waterproofing membranes are commercially available in cold-liquid applied membranes, hot liquid applied membranes, fully adhered sheets, and loose-laid sheets. Waterproofing membranes can be broadly segmented, based on the raw material used, into modified bitumen, PVC, TPO, EPDM, HDPE, and LDPE, amongst others.
Increase in Residential Construction
According to data from the US Census Bureau, total construction spending increased 6.5% from the previous year in 2017. Construction spending totalled a value worth USD 917.0 billion through the first nine months of 2017, a 4.3% increase over the same period in 2016. Construction activities are expected to remain strong throughout 2018. With the increase in construction activities, the implementation of waterproofing membranes is expected to increase and drive the market. Increasing demand from developing nations further pushes the market for waterproofing membranes in different potential applications, including roofing and water management applications.
Growing Demand for Bituminous Waterproofing Membranes in India
Population growth, rapid urbanization, and government incentives have compelled many infrastructure companies and builders to invest in this sector. This has led to a construction boom in India. With increased end-user awareness of preventive waterproofing and stringent quality mandates from the government, waterproofing solutions in India are likely to witness a period of aggressive growth over the next few years. Increased consumer awareness, RandD initiatives, and strong channel relations are expected to ensure growth.
Asia-Pacific to Dominate Market Growth
Asia-Pacific is anticipated to be the fastest-growing market for waterproofing membranes, in terms of value and volume, during the forecast period. China and India are the two main markets for waterproofing membranes in Asia-Pacific. The Chinese building and construction industry has the largest share in Asia-Pacific, which resulted in increased growth of the waterproofing membranes market. Also, under the building and construction industry, relatively high growth was observed in 2017, in the commercial building and construction segment and high-end real estate. Besides, the introduction of energy-saving policies is also expected to drive waterproofing membranes in both China and India.
Source:https://www.marketwatch.com/press-release/global-waterproofing-membranes-market-2021-covid-19-analysis-with-top-countries-data-industry-size-future-trends-growth-key-factors-demand-business-share-sales-income-manufacture-players-application-scope-and-opportunities-analysis-by-outlook-2021-01-04