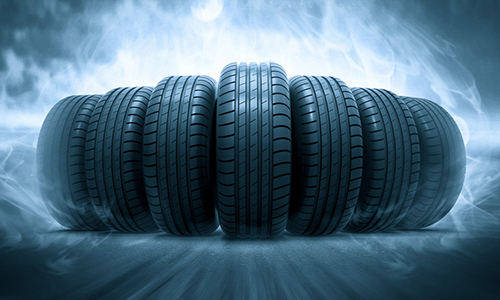 The Global Gloom Chorus Rings Loud in the Industrial Rubber Products Market. Revenues Dip by a Painful $16. 4 Billion. The global market for Industrial Rubber Products is expected to slump by -14% in the year 2020 and thereafter recover and grow to reach US$145 billion by the year 2027, trailing a post-COVID-19 CAGR of 5%.
The 2020 year is likely to witness reduced production and demand for natural rubber (NR) due to the COVID-19 pandemic. NR production during the first two quarters of 2020 recorded a significant decline due to the pandemic. Geopolitical issues are further aggravating business and trade woes. Hong Kong's national security legislation and its response to COVID-19 are already impacting NR consumption and production. Rubber consumption is being impacted in countries such as India, Thailand, Vietnam and Indonesia, which are facing travel restrictions, lockdowns and economic hurdles. Given that the automotive industry is among the leading end-use markets for rubber, the closure of automotive manufacturing plants in various countries has significant implications for the rubber industry. Downstream manufacturing demand for industrial rubber products has taken a severe beating amid supply chain disruptions, plant closures & recession-induced muted demand in consumer markets. In addition, the hiatus in construction projects both as a result of logistics & material disruptions and recession-induced cutbacks in spending on new projects has and will continue to impact opportunities in this sector.
Rubber is an indispensable part of the contemporary world. Rubber plays a pivotal role in the transportation industry and is a significant production material for sealing and packaging devices, medical supplies, as well as construction equipment. The modern-day high-performance elastomers share few things in common with materials derived from natural rubber. Faster machinery, high application temperatures, stringent demands for energy and cost efficiency are forcing engineers to opt for special types of rubber. Asian countries such as India and China, and other dynamic economies, including Eastern Europe, Latin America, and Russia are in particular developing a strong clientele within the rubber industry. A wide range of rubber-made products is utilized in manufacturing functional components for oil & gas exploration, automobile, mechanical, production, cable engineering, and construction industries. Such products also find application as adhesive, raw materials or modifiers for plastics. The rubber industry has undergone a sea change in terms of manufacturing processes and applications. Vulcanization has replaced the method of smoked rubber suppression in rubber manufacturing. A key trend in the market is the emergence of thermoplastic elastomers that have superseded rubber in a big way. The chief characteristic of these elastomers is that although they demonstrate the elasticity evident in rubber, they are also permanently deformable like plastics. These characteristic permits the use of plastic-processing technology to produce elastomeric products, offering significant cost and efficiency advantages over traditional rubber-processing methods. Recycling of rubber has also become the norm and is being practised extensively.
From a -14% slump in demand in the year 2020, the return of key growth fundamentals is expected to encourage a difficult recovery of 1.7% in the year 2021. In the post-COVID-19 period, a stricter and dedicated focus on the environment will bring out reclaimed rubber as a key revenue spinner. Strict government policies have led to increased adoption of reclaimed rubber in various applications. Growing preference for reclaim rubber is also on account of rising awareness of the negative impacts of scrap rubber going to landfills, and volatility of oil prices. Furthermore, the distinct attributes of reclaim rubber such as high durability and versatility are augmenting its usage among industrial rubber product producers. Such rubber also has lesser processing costs and the raw materials are easily available, which renders it to be an economical option for producers. The widespread supply of waste tires and the emergence of recyclable materials are stimulating to reclaim rubber demand. But elastomer-based products are becoming a challenge to reclaim rubber, despite the former having increased failure strain and poor intermolecular forces in comparison to rubber. Therefore, there exists the need to augment the availability of rubber products that have reduced failure strain and increased intermolecular forces for use in automotive and construction applications. In the automotive sector, reclaim rubber finds widespread application in hoses, belts, tires, and wheels. But in the sector, there exists the requirement for lowering the set-up time during rubber extrusion. Therefore, auto producers need to leverage the single-minute exchange of dies (SMED) technical solutions for decreasing the time required for finishing changeover of equipment.
Source:https://www.globenewswire.com/news-release/2020/11/19/2129870/0/en/Global-Industrial-Rubber-Products-Industry.html