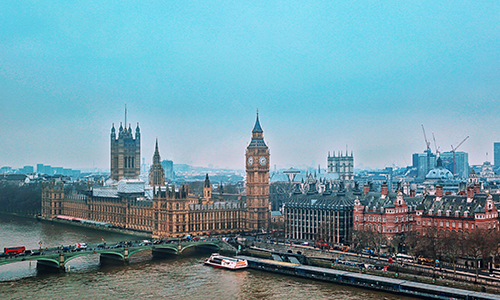 LONDON (ICIS)--Europe styrene spot prices have risen since the start of the month, on higher prices in Asia where demand has jumped after China prices surged after the National Day Golden Week holiday.

The hike in Europe prices is almost entirely because of the increase in values in Asia after the 1-8 October holiday in China. Prices there have spiked on eased oversupply pressure and a bullish futures market.
"The styrene market is crazy right now, the Q4 is crazy, crazy," a trader said this week, referring to the open arbitrage to Asia on strong post-holiday demand there and for pre-Christmas plastics buying.
There has been a pronounced uptick in demand for acrylonitrile-butadiene-styrene (ABS) and polystyrene (PS) in Asia.
The positivity in the Asia market has caught some players by surprise and brought rejuvenated dynamism to the styrene sector, after a lacklustre few months which at best saw the market slightly recovering after the peak of the impact of the pandemic.
Looking at Europe stock availability, the trader said: "We have some stocks, but not as much as usual. It is a bit shorter than usual because the hurricanes in the US delayed shipments and not much molecules arrived in October from the US, I think it was 20,000-30,000 tonnes."
The trader said that while that was the normal amount to meet largely contractual requirements and spot business that had been locked in before the arbitrage window had closed, the market has prior to hurricane season seen 35,000-45,000 tonnes from the US per month.
"But right now due to the hurricanes in the US, the prices increased and therefore the arb was closed and no spot cargoes were booked from the US to Europe," it added.
Run rates in Europe are higher than they were a few months ago, with PO/SM (propylene oxide/styrene monomer) and EB/SM (ethylbenzene) mostly running at ramped up rates. PO units seem to be running especially well at 80-85%, because of good demand for that product.
EBSM producers are said to be running well because of decent spreads to benzene.
The outlook for November trade flows points to US volume potentially heading mostly for South Korea and India, and potentially the Mediterranean but there is not much scheduled to ARA (Amsterdam-Rotterdam-Antwerp).
EXPORT OPPORTUNITIES MAY BALANCE TO EUROPE SUPPLY LENGTH
The European market is long and will be long next year but some of these opportunities could bring a bit more balance to the market.
The trader said European exports to Asia could balance out some of the European oversupply.
"Demand in Asia is very, very good. If you look into the currency as well, China's currency is very stable – that's a very good sign looking into the financial markets as well, and this signs a positive impulse to the people as well and their buying interest is starting again, but I think in Europe we did not see such a demand increase as in Asia," it said.
"We have demand here but it is for sure not as high as Asia.
Source: https://www.icis.com/explore/resources/news/2020/10/23/10566844/europe-styrene-prices-climb-on-higher-asia-demand-after-china-holidays