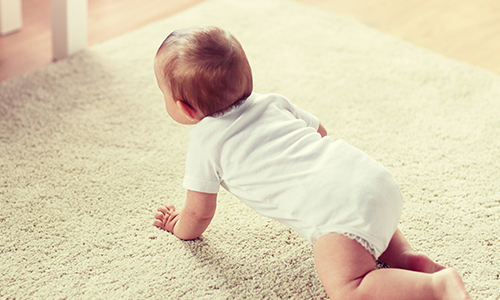 According to the report published by Zion Market Research, global demand for Styrenic Block Copolymer (SBC) market was valued at approximately USD 5.2 Billion in 2019, and is expected to generate revenue of around USD 11.8 Billion by end of 2026, growing at a CAGR of around 4-5% between 2020 and 2026.
Global Styrenic Block Copolymer (SBC) Market: Overview
Styrenic Block Copolymer is commonly used in infant diapers for the manufacturing of waistbands, ears / side panels, buttons, leg elastics and landing field. Due to elastomeric fabrics, improved comfort and fit of diapers prompted baby diaper manufacturers to introduce compounds such as SBS, SIS, SEBS, SEPS and SEEPS, which can drive the industry demand for styrenic block copolymer. SBCs are distinguished by their ability to be treated as thermoplastic materials while having the physical and mechanical properties typical of filled vulcanised elastomers, as with other thermoplastic elastomers (TPEs). The scrap produced is, moreover, reprocessable. Compared to vulcanised rubber, these aspects combine to lower the manufacturing cost of finished articles based on these components.
Global Styrenic Block Copolymer (SBC) Market: Growth Factors
A major factor projected to boost the global demand over the forecast timeframe is growing environmental considerations coupled with the low cost of SBC replacing rubber, PVC, and other thermoplastics in various industrial applications. In addition , the growing reach of SBC applications in the building and automotive industries is expected to fuel global SBC market growth over the forecast period. In addition , growing demand from the sealants and adhesives industry for SBC is expected to sustain business growth over the next 10 years. Furthermore, in emerging economies such as China and India, rapid growth in the automotive and manufacturing sectors is anticipated to present new prospects for SBC industry players in the next ten years.
Global Styrenic Block Copolymer (SBC) Market: Segmentation
The Styrenic Block Copolymer (SBC) market is fragmented based on product type and application. By product type, the market is divided into Styrene-butadiene-styrene, Styrene-isoprene-styrene, and and Hydrogenated SBC. Based on application, the market is segmented into paving & roofing, advanced materials, footwear, adhesives, sealants, coatings, and others. The major trending influences to have a positive effect on the paving & roofing industry are growth in the expansion of the building industry combined with increasing buyer demand for custom home interiors. Sustainability of fabrics and reliability are among the main considerations in the implementation of footwear to stimulate demand. Another lucrative element driving the styrenic block copolymer industry is the shift in purchasing behaviour and the trend to customise footwear for different purposes.
Region-wise, the global market is segregated into North America, Europe, Asia Pacific, Latin America, and Middle East & Africa.
Global Styrenic Block Copolymer (SBC) Market: Regional Analysis
The demand for styrenic block copolymers in North America is expected to account for a large share of revenues in the overall market for styrenic block copolymers. The Asia Pacific market for styrene block copolymers is projected to see the highest sales growth in the next ten years, owing to growing demand for the building industry in the region's countries.
Global Styrenic Block Copolymer (SBC) Market: Competitive Players
Some main participants of the Styrenic Block Copolymer (SBC) market are BASF SE, Zeon Corporation., Versalis S.p.A., Ineos Styrolution, Denka, Eastman Chemical Company, LG Chemicals, Asahi Kasei Corporation, Chevron Phillips Corporation, China Petrochemical Corporation, En Chuan Chemical Industries Co. Ltd., JSR Corporation among others.
Source:https://www.zionmarketresearch.com/report/styrenic-block-copolymers-market