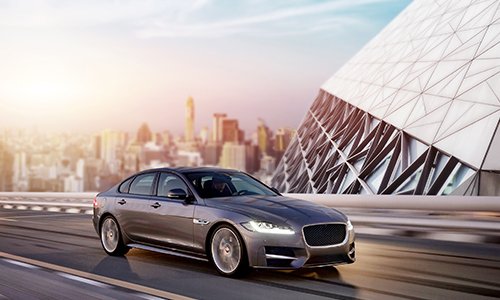 The market for butadiene is expected to register a CAGR of around 4% during the forecast period. Butadiene is majorly used in the production of styrene-butadiene rubber (SBR) and polybutadiene rubber (PBR), which is used to produce tires and plastic materials. Developing downstream market in Asia-Pacific is one of the drivers boosting the market growth. However, hazardous effects caused by butadiene is expected to hinder the growth of the market studied.
Key Market Trends
Polybutadiene (PBR) to Dominate the Market
The automotive industry relies on PBR for non-tire applications, because of its high resistance to cold temperatures.
The increasing number of automobiles across the world and the increasing demand for PBR for numerous applications are expected to stimulate the growth of the global butadiene market. However, the recent downfall in automobile production and sales is likely to hinder the market growth.
PBR consumption is dominated by Northeast Asia, particularly China. West Europe and North America are the next largest consumer regions for PBR.
On the supply side, the PBR plants in Asia are running at full rates to meet the strong demand. Deep-sea supplies from Europe and the Middle East are also expected to head to Asia, in order to help meet the strong demand.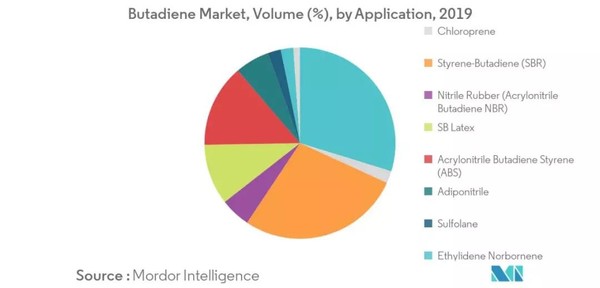 Asia-Pacific Region to Dominate the Market
The Asia-Pacific region dominated the global butadiene market. The downstream market in Asia-Pacific witnessed a huge spur in the past few years, owing to which, the demand for butadiene has witnessed a rapid increase due to its requirement.
China has achieved some milestones in shale gas exploration, both in capacity and drilling techniques, making it one of the top shale gas suppliers worldwide.
India, with the support of the United States, is working on developing the shale gas exploration in its coastal regions, with US companies joining the exploration process.
Presently, Australia has the seventh-biggest potential shale gas resources and the sixth-biggest shale oil resources in the world.

Therefore, the aforementioned factors are expected to drive the demand for butadiene in the coming years.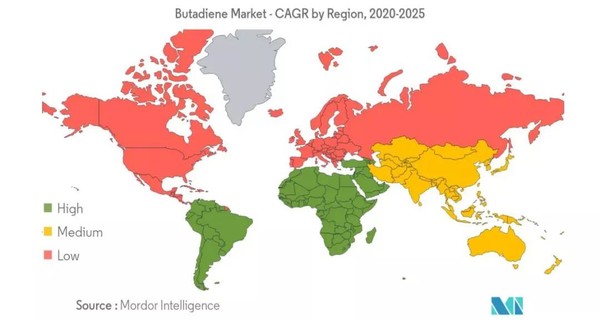 Source:https://www.mordorintelligence.com/industry-reports/butadiene-market