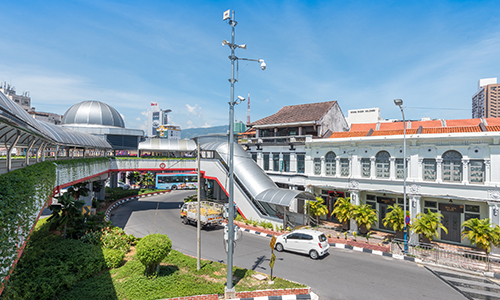 The market is segmented by Adhesive Technology (Water Borne, Solvent-borne, Reactive, Hot Melt, and Other Technologies), Sealant Product Type (Silicone, Polyurethane, Acrylic, Polyvinyl Acetate, and Other Product Types), End-user Industry (Building and Construction, Paper, Board, and Packaging, Transportation, Woodworking and Joinery, Footwear and Leather, Healthcare, Electrical and Electronics, and Other End-user Industries), and Geography (Indonesia, Vietnam, Thailand, Malaysia, Philippines, Singapore, and Rest of Southeast Asia).

Market Overview
Southeast Asia adhesives and sealants market is expected to grow at a CAGR of more than 5% during the forecast period. The demand for adhesives and sealants is extensively driven by the growing demand from construction industry and increasing application in packaging industry. However, the growth is likely to be hindered by the stringent VOC emissions regulations related to adhesives and sealants.

In the studied market, water-borne dominates the adhesive technology segment. While silicone stands to be the largest segment among sealant product types.

The innovation and development of bio-based adhesives and shifting focus toward adhesive bonding for composite materials are likely to offer opportunities for the adhesives and sealants market.


Indonesia stands to be the largest market for adhesive and sealants in the region, where the consumption is driven by the end-user industries, such as construction, electronics and packaging.

Key Market Trends
Building and Construction Industry to Witness Fastest Growth.

Adhesives and sealants, owing to their characteristics and physical properties, have extensive use in the building and construction industry, which makes it the dominant end-user segment in adhesives and sealants market.

Some of the properties of adhesives and sealants include good cohesion, adhesion and elasticity, high cohesive strength, flexibility, high elastic modulus of substrate, resistance from thermal expansion, and environmental resistance from UV light, corrosion, saltwater, rain, and other weathering conditions.

They are being used in several applications, like heating, ventilation, air conditioning (HVAC), concrete, joint cement, resilient flooring, roofing, fixed window frames, etc.

Growing construction activities in countries, such as Indonesia, Philippines, Vietnam, Indonesia, and Thailand have been driving the consumption of adhesives and sealants market in the region.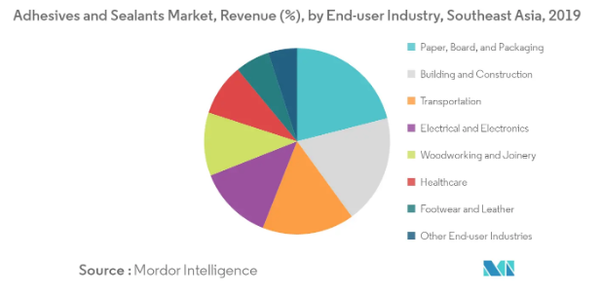 Source:https://www.mordorintelligence.com/industry-reports/south-east-asia-adhesives-market