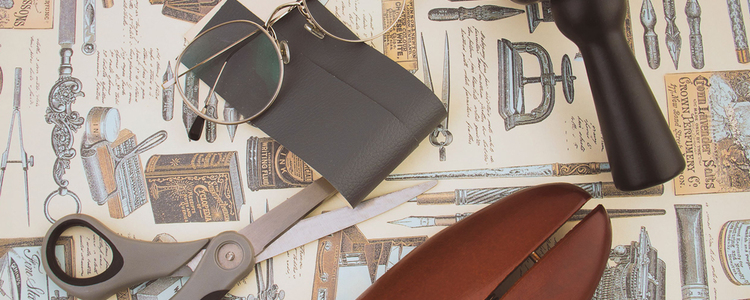 The global synthetic leather market size was valued at USD 29.3 billion in 2019 and is projected to expand at a compound annual growth rate (CAGR) of 4.4% from 2020 to 2027. Globally increasing demand from footwear sector is expected to be a key factor propelling the overall market growth. Comprised of a cloth base coated with a synthetic resin, artificial leather serves as a suitable alternative. This factor is also anticipated to augment its demand in various applications.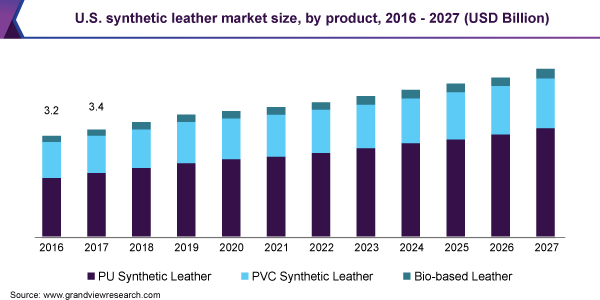 The material is used in various applications including fabrics, footwear, clothing, upholstery, and others where leather-like finish is required. It is unusable, unsuitable, and cost-prohibitive. The production process has evolved over the past few years for the shell coating to go on top of the synthetic polymer blend.
The global demand has seen a paradigm shift due to rising application across furnishing, automotive, clothing, bags and others. Manufacturers have been spreading their sourcing, shifting especially to Asian suppliers such as China and Vietnam owing to abundance of raw material, and low labor & freight costs.

However, the recent spread of COVID-19 across the globe has drastically impacted the market demand of synthetic leather owing to the several preventive measures taken by various government to limit the spread of pandemic. This has led to the fall in the demand and trade of synthetic leather across the globe and is expected to have negative impact on the market growth in the coming years.
Emerging regional markets, such as China, India, Brazil, Malaysia, Thailand, and Vietnam are expected to play a major role in the product demand. Extensive usage of synthetic leather in the footwear industry in these and several other regional markets is also expected to contribute to the growth of global industry over the next few years.
Source:https://www.grandviewresearch.com/industry-analysis/synthetic-leather-market