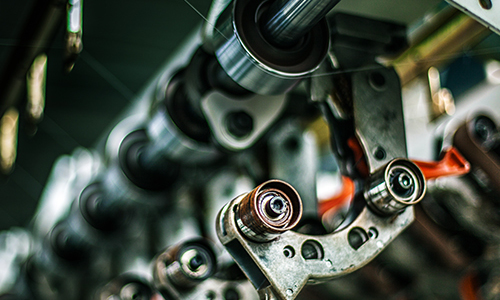 The global styrenic block copolymer market size was valued at USD 6.88 billion in 2018 and is expected to register a CAGR of 6.76% over the forecast period. Recent developments in the manufacturing and construction sectors are likely to drive the demand for the styrenic block copolymer in various application segments.

Increasing use of environment friendly and energy saving products is also expected to influence the market positively.Styrenic butadiene copolymers represent a versatile family of resins for adhesive and sealant development. Formulations prepared with SBC resin as a base polymer offer a unique combination of properties and find applications in diverse markets. Various SBC properties such as crystal clarity, design versatility, high resistance, excellent thermal stability, and sterilizability by gamma irradiation, ethylene oxide gas, and mutagenic or irritant potential are anticipated to favor the demand for styrenic block copolymers (SBCs).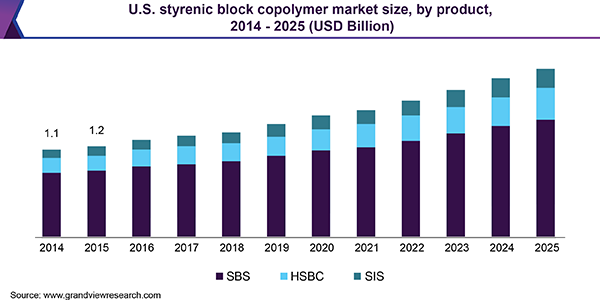 Compounding SBC polymers with other copolymers and polyolefins can produce equally significant improvements in film properties such as greater puncture resistance, improved stress cracking resistance, and elastic recovery. Prominent trends include customized nanostructured surfaces, weight reduction, improvement in application performance and safety, and tailoring of commodity plastics to meet customers' needs and applications.Recent advances in polymerization techniques have led to the development of elastomeric block copolymers produced with polyStyrenic and polymerized soy-derived triglycerides. While the past two decades of plant-oil based polymer research have yielded only thermosets, the newly produced polymers are thermoplastic elastomers that can be processed at high temperatures.
Source:https://www.grandviewresearch.com/industry-analysis/styrenic-block-copolymers-sbcs-industry