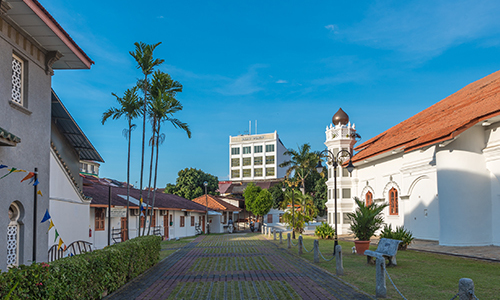 The global green roof market size was valued at USD 1.1 billion in 2019 and is expected to grow at a compound annual growth Rate (CAGR) of 17% from 2020 to 2027.Green roof, also known as living or vegetated roof, incorporates multiple layers, such as waterproofing membrane and protective layer, on the traditional roof. Rising awareness about these systems across various application areas is driving the growth of this market. Moreover, tax benefits offered to the private companies by governments across the globe for the adoption of green roofing materials is expected to bolster the market growth over the forecast period. In November 2019, the New York Department of Buildings announced that all new buildings and existing buildings in the city undergoing major roof renovations will have solar photovoltaic systems, living roof systems, or a combination of both. The implementation of the new regulation is projected to result in the expansion of the market over the forecast period.

Expansion of residential construction sector on account of the growing population coupled with the improved standard of living is projected to result in increased product adoption, thereby driving the market over the forecast period. In addition, rapid industrialization in the emerging regions, such as Asia Pacific,is projected to stimulate the product demand to minimize air pollution.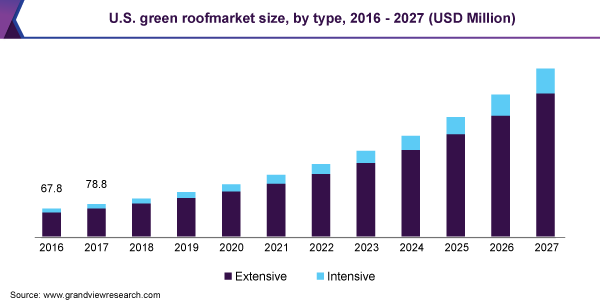 The industry participants follow direct product distribution channels along with third-party maintenance service providers, thereby maintaining operational efficiency and cost-effectiveness of the business. In addition, market players are engaged in providing training sessions related to installation and maintenance of living roofs to the architects and contract managers.
Lack of proper designing layout and guidelines for the installation of living roofs is expected to pose a threat to the market growth. In addition, unfavorable climatic conditions like extreme heat in regions, such as the Middle East, are likely to limit industry growth. Moreover, low maintenance facilities are anticipated to further pose a challenging environment for market growth.
Source:https://www.grandviewresearch.com/industry-analysis/green-roof-market