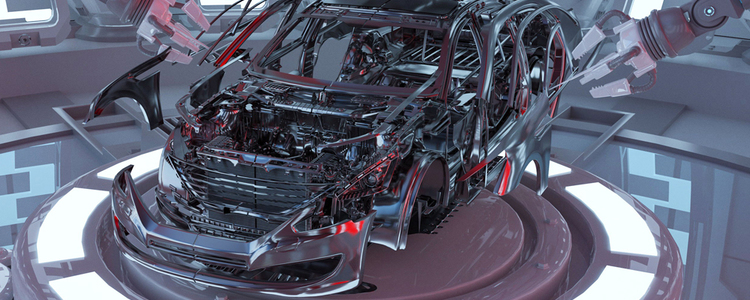 The global expanded polystyrene market size was estimated at USD 9.33 billion in 2019 and is anticipated to register a revenue-based CAGR of 4.8% during the forecast period. Rapid rise of the packaging industry in emerging markets including Brazil, China, and India, as a result of increasing manufacturing output on a domestic level is expected to drive the growth. Expanded polystyrene (EPS) is a low-density polymer arranged in individual cells, capable of providing excellent moisture resistance, good chemical barrier protection along with light weight characteristics. The addition of graphite results in improving the insulating properties of finished products imparting paving the way for use in construction industry
Rising importance of insulation property in the building sector of developed economies including China and India is expected to promote the usage of high-quality polymers. Furthermore, increasing spending toward enhancing the durability of commercial complexes and residential buildings during extreme external environmental factors is expected to over the next eight years.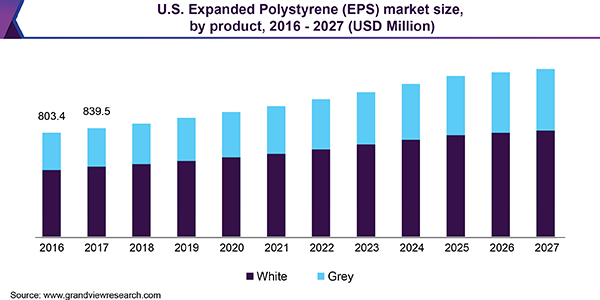 Growing demand for cold chain packaging solutions in the pharmaceutical sector as a tool for improving product safety and keeping the freshness of packaged food fresh during transportation is expected to remain a key driving factor. Furthermore, development of the frozen food industry of major economies including U.S. and Japan is projected to expand the scope of EPS in packaging sector in near future.
Over the past few years, population growth and urbanization in emerging markets including Brazil, India, and China have resulted in national governments for increasing the spending on improving to the manufacturing sector of packaging, construction and automotive industries.
Rising popularity of lightweight polymer foam in automotive ancillaries manufacturing as a result of ensuring the comfort to drivers is expected to fuel the demand for advanced materials. The recovery of automotive manufacturing sector in U.S., Japan, Germany, and India as a result of increased sales volumes of four wheelers is expected to drive the market for expanded polystyrene in the forthcoming years.
Source:https://www.grandviewresearch.com/industry-analysis/expanded-polystyrene-eps-market