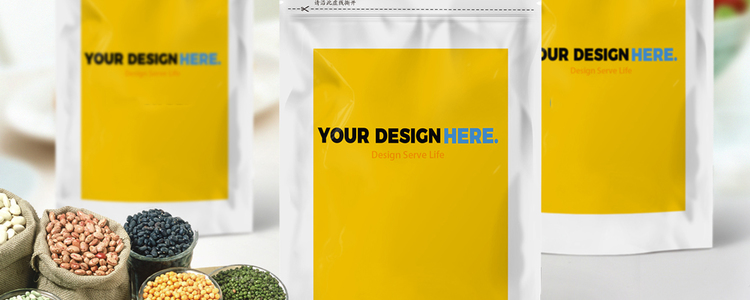 The global packaging adhesives market size was valued at USD 10.69 billion in 2018 and is expected to grow at a CAGR of 5.8% from 2019 to 2025. The market growth is majorly driven by rising demand from packaged food & beverages sector owing to the growing population, increasing disposable incomes, and changing consumer dietary requirements.
The packaged food & beverage products primarily include convenient ready-to-eat food products, cake mixes, frozen meals, and snacks. The growing demand for these products is projected to propel manufacturers to increase their production capacity, which is likely to fuel the market growth over the forecast period.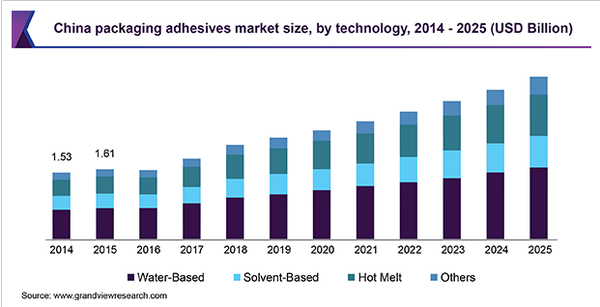 Growing demand for flexible packaging in the food & beverage sector is anticipated to be a positive factor for the market growth. Food & beverage products are perishable and tend to change their flavor and color within a short span of time. Flexible packaging offers a higher shelf life compared to conventional hot-fill packaging. It eliminates the need for refrigeration, which makes it convenient for consumers to store products. The innovative processing methods developed for increasing the shelf life of food products is propelling the growth of packaged food industry. This is likely to augment the market growth over the forecast period.
Pharmaceutical industry is another major end-user of the market. Technological innovations, increasing consumer concerns about health, and rising disposable incomes have resulted in the rapid growth of the global pharmaceutical industry over the past few decades and this trend is anticipated to continue over the projected period.
Packaging plays an important role in the pharmaceutical industry, as, it maintains the sterility of products and offers protection to medicines against contaminants, bacteria, and microorganisms. Growing demand for packaging in the pharmaceutical industry is likely to boost the product consumption over the forecast period.
link:https://www.grandviewresearch.com/industry-analysis/packaging-adhesives-market