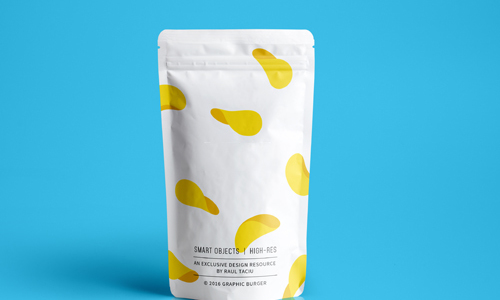 The U.S. Food and Drug Administration (FDA) regulates the use of adhesives for food packaging. The regulations for substances other than adhesives discuss what should and should not come into contact with food. The FDA's adhesive rules focus directly on the manufacturer's responsibility to use the correct, approved adhesive for food packaging.
Options

An ideal food safe adhesive is a clean-melting, low-odor metallocene bulk hot melt by Infinity Bond. Unlike other bulk hot adhesives that have indirect food contact qualifications, all the components in this hot melt have been reviewed and are confirmed safe for direct food contact.
It offers no odor due to the metallocene base and has high-quality pot stability that will make the adhesive last longer. Food-safe adhesive is friendly on bulk equipment, eliminating a large amount of char in the nozzle and hose.
EVA bulk packaging offers a strong and fast-setting bond that works best on corrugated or cardboard stock. There is very little odor and no stringing, but it will provide great pot stability. This premium packaging hot melt can be used as a solution in 80 percent of manual and automated packaging applications. It can be applied with manual or automated bulk dispensing equipment and has heat stability and a low viscosity that make it perfect for packaging.
Infinity non-direct food contact glue sticks instantly tack and set quickly. Glue guns used in conjunction with glue sticks can come as standard or adjustable. Adjustable-temperature guns are recommended when it comes to packaging applications because they allow users to tweak the viscosity and set time. Glue guns are also recommended for use in the application of standard cardboard, corrugated packaging, cardboard, wood and end-of-line repacking.
There is also the choice of a hot melt that is metallocene based. Metallocene hot melts are different from traditional EVA (Ethylene-vinyl acetate) because they melt extremely cleanly and have almost no odor. This type of hot melt comes at a small premium, but it will be a solution for anyone having odor or bonding issues in their packaging application. This product offers a fast set time and works well with cardboard, coated stocks or corrugated items.
What Do You Use Food Safe Adhesives On?
Food-grade adhesives are required for kitchen goods, packaging applications and production line equipment. They are also found on dry food packaging, paper wrapping that encases food or to seal cartons. Food-safe adhesives that are FDA-approved are needed to bond mesh gauze on filters, sieves and strainers; seal parts on dispensing equipment like ice cream or beverage dispensers; bond ceramics, handles onto kitchen knives and coffee pots; add labels and packaging and seal production line conveyors and equipment.
Source:https://www.hotmelt.com/blogs/blog/what-is-food-safe-adhesive