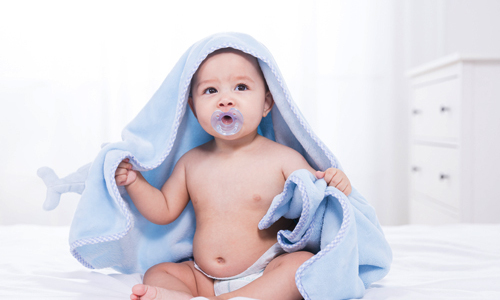 Increase in disposable income and rising health care expenditures have driven the demand for baby diapers. The key factors which drive the growth of baby diapers market include frequent use of diapers to maintain hygiene and prevent rashes in babies'skin. Additionally, increasing birth rate, rapid urbanization and continuously improving economic conditions in developing countries have fueled the growth of baby diaper industry. The global baby diaper market is estimated to reach $59.4 billion by the year 2020. Developed countries have the largest market share; however, with the rise in disposable income, developing economies are expected to witness a significant growth during the forecast period. Disposable diapers' market would garner substantial market share of about 63% of the estimated global market by 2020. The changing environmental needs would limit the use of disposable diaper in the future, promoting the usage of bio-degradable diapers.
The global baby diapers market is segmented into cloth, disposable, training nappy, swim pants and biodegradable diapers. During 2013, the disposable diapers' segment amassed the largest market share of about 66% of the global market. Based on geographic regions, the market is segmented into North America, Europe, Asia-Pacific and LAMEA. Baby diaper market in the Asia Pacific region is expected to grow speedily at a CAGR of 8.3% as compared to the other regions, namely North America and Europe. Baby Diapers' market is further analyzed based on major countries within the analyzed regions.
The companies operating in this market are focusing on manufacturing cost effective and skin friendly diapers that will cater to the customers with pressing demands for quality and cost effectiveness. However, the global baby diapers' market growth would witness hurdles due to high-priced products and various social and environmental issues. As billions of diapers are disposed every year, and due to the slow rate of bio-degradation, adverse health effects are caused due to the toxic chemicals, namely xylene, toluene and other chemicals present in diapers. This factor would pose as a formidable challenge to the growth of the market in the future. However, the bio-degradable market would grow in demand and the restraint would be boon in disguise for the growth of the bio-degradable baby diapers market.
Source:https://www.qurateresearch.com/reports/CR/QBI-AMR-CR-120593