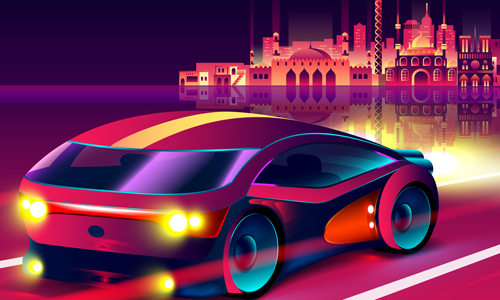 Turkey automotive plastic compounding market is expected to reach USD 390.8 million by 2025, according to a new report by Grand View Research, Inc. Growing environmental concerns & stringent pollution control norms have compelled automotive OEMs to control emissions by utilizing innovative lightweight materials.
Exclusive partnerships between OEMs and compounders is crucial for the industry to evolve in terms of supply chain efficiencies. Automakers are also attempting to accommodate increasing geriatric driver population by including safety features in reduced package space, and enhancing safety belt designs using plastics.
Polyamide (PA) compounds, particularly PA6 and PA66, which accounted for nearly 10% consumption, are extensively being used in automotive applications that include radiator tanks, engine covers, pedal boxes and various other components. To meet growing demand for PA, Epsan has increased its capacity in the country by nearly 45%.
Polypropylene compounds dominated overall consumption and accounted for 32% of the volume in 2015. These polymers are utilized in a wide range of components that include bumper fascia, interior trims, fenders, seating, door trims, boot liners and instrument panels.
Polyethylene (PE) is expected to emerge as another fast growing product with 6.1% CAGR from 2016 to 2025. The plastic is most widely utilized to manufacture the exterior body and other electrical insulation components owing to low density, good toughness and chemical resistance.
Polyurethane (PUR), which is widely processed into flexible & rigid foams for seating, housing, interiors, and panels, is expected to occupy over 15% of overall volume by 2025.
Source:https://www.prnewswire.com/news-releases/turkey-automotive-plastic-compounding-market-analysis-by-product-abs-pp-pu-pvc-pe-pc-pa-tpe-by-application-instrument-panels-door-systems-interior-components-exterior-fascia-under-the-hood-components-and-segment-f-300433650.html