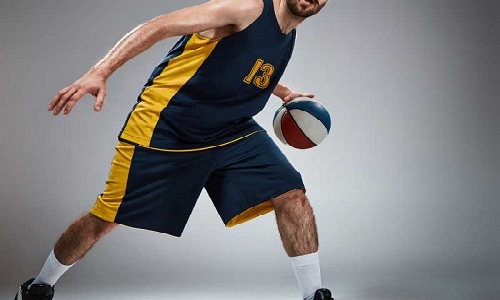 The present article is a short survey on the various materials which are most widely used by the footwear industry in the manufacture of soles for different types of shoes.
Introduction
The present article is a short survey on the various materials which are most widely used by the footwear industry in the manufacture of soles for different types of shoes. In essence, a sole must:
a-Give the shoe an appealing form, and therefore make it attractive to the buyer. The effect of the form on the consumer's choice is nowadays even more pronounced with casual and sport shoes.
b-Absorb impact. In other words soles must impart a comfortable feeling to the foot.
c-Have a good resistance to abrasion. The replacement of the eroded leather or rubber heels of street shoes and the protection of soles by rubbers is a vivid example.
d-Have a good resistance to flexure. Walking and running subject the soles to continuous flexing. Consumers expect their shoes to remain intact during the exercise whatever the temperature and extent of erosion of the soles.
e-Have a good resistance to skidding. In other words the extend of friction, or the coefficient of friction,
between the shoe material and various types of floors must be high.
f- Special shoes like safety boots, must offer a certain degree of protection to the user. Depending upon the work environment, they must be resistant to solvents, oils, hydrolysis, static electricity, wear etc. Antistatic agents, fungicides, etc are incorporated to the polymer in order to improve several of its properties.
Materials used in the production of shoe soles
1-Midsoles
The examples shown above indicate that the most common materials used for midsoles are EVA(Ethylene Vinyl Acetate) and Polyurethanes. EVA is also used as sole material for sandals.
EVA
Is the most popular midsole material, because of its low cost and light weight. The solid copolymer of Ethylene and Vinyl Acetate is expanded during processing, by the incorporation of azo compounds or the injection of carbon dioxide. The resulting closed cells impart to the foam a pronounced cushioning effect. EVA can be injection moulded, compression moulded and extruded. Extruded sheets of several hardnesses or colours can be flame laminated to a desired thickness and cut to shape.
Polyurethanes
Those are two component systems, which can only be processed by machinery described in the webpage on shoe sole machinery. In short, the isocyanate is a prepolymer with a polyester polyol and the polyol component, consists of a polyester polyol, a chain extender like butanediol or ethylene glycol, water and catalysts. The resulting products are open celled. They are not however as cheap and as light as EVA foams. Due to their open celled structure, their cushioning effect is not as pronounced as that of EVA foams. However, their compression set is lower than that of EVA, therefore they last much longer.
2-Outsoles
Styrene butadiene rubber (SBR)
Styrene-butadiene rubber is the most common and cheapest synthetic rubber. It is very weak unless reinforcing fillers are incorporated. With suitable fillers it is a strong rubber although not approaching natural rubber or polychloroprene. Otherwise it has similar chemical and physical properties to natural rubber, with generally better abrasion resistance but poorer fatigue resistance. It is compounded, vulcanised and processed as rubber.
Thermoplastic elastomers (TPE)
Whereas rubber vulcanisates acquire their structural strength from sulphur chemical crosslinks connecting chains at the double bond sites, the strength of thermoplastic elastomers results from crystallites which act as physical crosslinks between chains. In thermoplastic polyurethanes (TPU), the crystallites consist of MDI/chain extender agglomerates, whereas in thermoplastic rubbers(TPR), the crystallites result from the precipitation of one component (Polystyrene) from the polymer (Styrene butadiene) matrix.
Thermoplastic polyurethanes
Poly(caprolactone), polyester based and butane diol extended MDI polyurethanes result in injection moulded elastomers with superior abrasion resistance. They constitute the preferred material for tennis, running, soccer, etc. shoe soles. On the other hand, polytetramethylene ether glycol based thermoplastic polyurethanes have a better resistance to hydrolytic degradation but their abrasion resistance is relatively low.
Styrene Butadiene Styrene
SBS synthetic rubbers (styrene-butadiene-styrene) are sequenced styrene and butadiene polymers. They are formed of polystyrene (PS) and polybutadiene blocks (PBu). The PS phase provides hardness, whereas the PBu phase provides adherence. The main descriptive parameter of SBS is the styrene/butadiene ratio. The styrene content is between 29 and 55%. Low content styrene SBS's are called " soft grade " SBS's. High styrene content TPR's result in hard soles.
source:http://www.gem-chem.net/artpubsoles.html