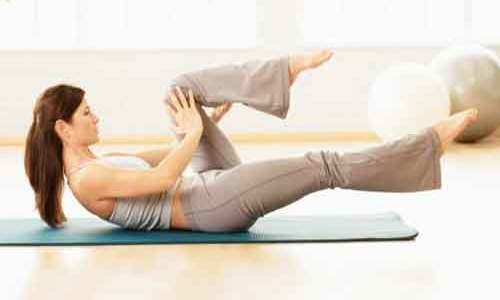 Because of the incredible range of design-friendly, high-performance thermoplastic elastomer compounds (TPEs) we offer, we are able to put TPEs to work for their products in some pretty innovative and probably surprising ways.To inspire you, here's a collection of some of the best applications of TPEs that have come through our lab recently:

10. Wearables
How's your fitness tracker holding up? If you wear it on your wrist, it's exposed daily to sweat, salt, water, soaps and household chemicals not to mention the occasional inadvertent slam on the wall or catching in a zipper or button. Wearables made using TPEs - including personal electronics or fitness trackers -deliver long-term endurance properties despite perspiration, body oils and chemicals. They are highly resistant to scratches, marring and peeling, and don't cause allergic reactions with constant skin contact.

9. Sneaker soles and shoe inserts
Here, TPEs play the role of the workhorse of your athletic shoe – the inside core layer between the sole and the top of the shoe that does all of the heavy lifting. You love the supportive feel – it's squishy and bounces back, and provides comfortable support for high-impact and weight-bearing activity. Aesthetically, it can be clear or colored for seasonal trends.Removable gel inserts for heel cupping, plantar fasciitis support or comfort are also 'shoe-ins' for this kind of TPE application.

8. Yoga mats
Yogis want to focus on stretching, contorting and enduring in difficult poses – not whether their mat will smell, slide or tear while they're practicing yoga. TPEs in yoga mats ensure that they are durable, resistant to sweat and body oils, and most importantly – will maintain a secure grip to the floor. Hold that pose forever!

7. Dog toys
They are literally designed for the worst kind of wear and tear from aggressively playful creatures with sharp teeth. Dog toys made with TPEs are tough but chewy; tear and abrasion resistant for longevity. Is "puppy breath" an embarrassing issue for your pooch? Canine toys made with TPEs can even be designed with added minty or vanilla fragrance!

6. Baby teethers
We all know that baby toys, pacifiers and teethers spend the majority of time in baby's mouth. It's the ideal application for TPEs: Babies love the softness and feel of it in their mouths, and moms love the FDA-compliant materials it's made with. There's no toxicity to or reactions with skin or mucus membranes, and always, BPA-free and phthalate-free. Want to toss it in the freezer for a cold soothing sensation on baby's sore gums? No problem: Teethers made with TPE hold up nicely in low temperatures.

5. Swim fins
For fun in the pool or the ocean, these fins (literally) take a beating - on rocks, hard pool walls, from the sun's UV rays, and from highly chlorinated or salty water environments. Plus, they need to have a comfortable but very secure grip on the foot. TPEs ensure the ideal combination of flexibility and hardness in various grades of thicknesses on the fin, to endure the rolling waves or the rigors of regular swim exercise.

4.Safety glasses contacts
Having a securely fitting pair of safety glasses is critical when you're working with power tools that can result in sharp pieces or sparks flying about. Safety glasses made with TPEs have a soft and slip-free seal on the nose-pinch for adhesion to the nose, and a secure but comfortable grip for the fittings around the ears.

3. Synthetic wine corks
Do you care about "organoleptics?" Designers who use TPEs in food applications sure do – and can count on the materials in your wine cork NOT compromising customers' experience of the taste, scent and texture of the wine.

2. Coated fabrics
TPEs improve the durability and weatherability of common household items.Increasingly, TPEs are used in coated fabrics found in window shades, lawn furniture, and wall coverings. TPEs provide resistance to wear, moisture, mold, and UV rays. Even better? In commercial buildings, the use of TPEs instead of PVC earns Leadership in Energy and Environmental Design (LEED) points for sustainability.

1. Athletic wear
TPEs are used in athletic wear – like sports bras and yoga pants, providing excellent support and a comfortable fit over time. Since TPEs are highly elastic materials, these garments maintain their shape over time, even after repeated washings. Better yet, athletic wear made with TPEs is breathable and moisture-wicking.
Source:https://www.teknorapex.com/top-ten-surprising-and-totally-appropriate-applications-for-tpes