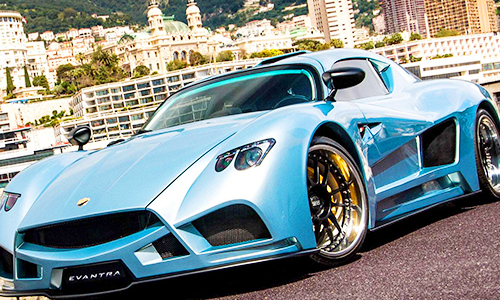 Manufacturers of major appliances and their components know the value of thermoplastic elastomers (TPEs): They provide rubber-like elasticity without the design and processing limitations of rubber, and offer performance advantages over flexible PVC. But until recently, their choice of TPE materials was limited to general-purpose thermoplastic vulcanizates (TPVs), originally formulated for automotive seals and gaskets.
General-purpose TPVs work - but appliances have special demands: custom color and palette matching requirements, resistance to household chemicals and, in some cases, FDA-compliant ingredients for food safety.
Designers of white goods with elastomeric components - like seals, gaskets, hoses, O-rings, motor mounts, drain tubes, shock absorbers, and feet - no longer have to rely on a few general-purpose TPV compounds. Continuous innovation in material development has led to new specialty TPEs that are formulated for the particular rigors of specific appliances, including:
a) Improved copper-resistant TPV for dishwashers;
b) High heat-resistant TPV (135°C versus 120°C) for dryer components;
c) Colorable TPEs (also available pre-colored);
d) Food contact TPEs for kitchen appliances.
Explore how these innovative performance capabilities open new opportunities
to design components for white goods - and deliver competitive advantages
to these workhorse appliances.
Thermoset rubber materials like EPDM are traditionally used in appliance components requiring resistance to deformation, heat, and chemicals; flexible PVC is used in less-stringent applications where aesthetics and cost are the primary considerations. Thermoplastic Elastomers, like styrenic-based TPEs and TPVs, offer more design flexibility and a better balance of price and performance than both EPDM and PVC.
Replacing traditional EPDM seals with TPV seals results in an overall cost reduction and improved sealing, with:
a) Improved Long-term Performance TPVs have better aging properties than EPDM and maintain their physical properties better over the life of the appliance;
b) More Design Freedom TPVs can be co-extruded into a seal, or over-molded onto PP for an air-tight gasket; using a more cost-effective process (part consolidation, less assembly) resulting in better functionality;
c) Reduced Environmental Impact TPVs are lighter weight (reduced shipping costs) and are recyclable; resulting in less scrap.
Compared to flexible PVC, styrenic-based TPEs:
a) Remain more flexible at low temperatures and are less susceptible to deformation or cracking;
b) Can be over-molded and co-extruded over polypropylene (PP) for better sealing performance;
c) Are lighter weight (Specific Gravity = 0.89 versus 1.2);
d) Offer better compression set or higher resistance to deformation due to rubber-like characteristics;
e) Are less prone to fungal growth like mold;
f) Can be customized for a matte, rubber-like finish.
Component designers truly have unlimited new material options that raise the bar on performance, safety & regulatory compliance, aesthetics and longevity. Today's innovation is introducing new combinations of critical performance attributes for white goods components. There are literally thousands of ways to formulate TPEs. These materials are as versatile as they are useful.
Source:http://www.idsa.org/sites/default/files/Teknor%20Apex%2C%20TPE%20White%20Goods%20Ebook%20for%20Designers.pdf