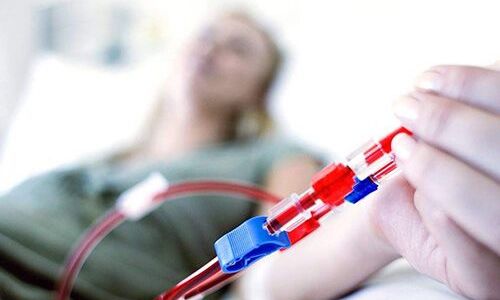 Now, TPEs can be used for applications requiring direct blood contact for a limited amount of time. One company offering such a grade is Kraiburg TPE, a German-headquartered firm with U.S. operations based in Duluth, GA. "There are a lot of medical device applications that require limited blood contact. And we now have grades in our Thermolast M line that can be used for those types of applications," says Katherine Olano, a distribution and marketing specialist at the company.
One of the primary benefits of TPEs, which are generally transparent or translucent, is that they can be cover a wide range of Shore durometers. Kraiburg TPE itself offers many materials within the range of 20 to 70 Shore A, but the company has several grades that are harder that. The soft grades are frequently used for overmolding in medical device applications. Other uses of the material include grades specified for adhesion to polycarbonate. Grades are also available that are engineered to have a low coefficient of friction, making the material suitable for plungers and the like. Grades that offer soft-touch sealing are a good fit for respiratory masks.
Another benefit of TPEs is their stability, and a range of grades are available that have been through considerable testing as specified by standards such as USP Class 6 requirements and ISO 10993.
Kraiburg also offers a grade with good rigidity and elasticity--up to the Shore D range, and resealing grades, TM3RST and TM4RST, in the 30 to 40 Shore A range, that are good for resealing. "If you have a septum or a vial you need to withdraw samples from repeatedly, these grades are a good fit. They have been tested through standard protocols for standing up to repeated testing," Donn says. "These grades can sometimes replace natural rubber with a much simpler manufacturing process." The grades used for resealing and for syringes are two of the most commonly used in the medtech sector.
The company's Thermolast M line of medical-grade TPEs are manufactured in the company's German facilities that have a dedicated production line solely dedicated to the company's medical grade materials.
Source:https://www.mddionline.com/tpes-support-direct-blood-contact