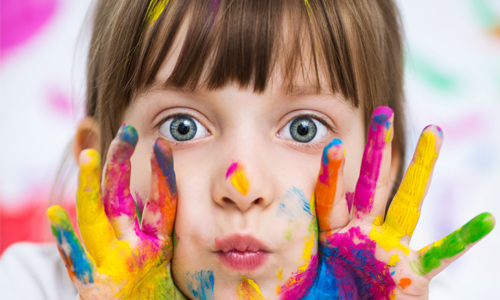 Industry Insights
PVA, a synthetic water-soluble polymer has been the key ingredient used in formulation process in various end-use industries. The key end-use industries include food packaging, construction, electronics, coatings, printing, textile, cosmetics, and paper. PVA is mainly driven by the demand from the food packaging industry, as it is a material with better water solubility, and biodegradable properties.
Food packaging has emerged as the leading end-use segment. Increasing need for biocompatible and nontoxic packaging solutions in food & beverage industry is expected to drive the market growth. Thin and water resistant food-grade polyvinyl alcohol film is developed that prevents moisture formation. Advantageous properties such as good crosslinking density and moisture resistance are expected to further fuel the growth of the market in this region.
In addition, PVA is also extensively used in the construction industry on account of its various properties such as better water solubility and particle size, adsorption capacity, cement pore solution viscosity, and static filtration of cement slurries. Construction is a diverse market that is expected to experience robust growth due to growing infrastructural development in the region, especially in China, India and Japan.
Regional Insights
Asia Pacific leads the polyvinyl alcohol market in terms of volume and this trend is expected to continue over the forecast period. It is projected to grow at a CAGR of 5.5% to 2025. Increasing demand for PVA from various end-use sectors mainly, paper is expected to propel the market growth over the forecast period
Asia Pacific was followed by North America in terms of volume and is expected to grow at a rate of 5.1% over the forecast period. Rising solid waste volumes in this region is projected to fuel the demand for polyvinyl alcohol in packaging applications over the forecast period. In addition, rising innovation in packaging, and consumers demand for properties such as safety, convenience, technology, and sustainability, is in turn expected to fuel the demand for polyvinyl alcohol over the forecast period.
Competitive Insights
The key players in the global market include E. I. du Pont de Nemours and Company, Nippon Synthetic Chemical Industry Co., Eastman Chemical Company, and Sekisui Chemical Co. Ltd., Kuraray Co. Ltd., Sinopec Sichuan Vinylon, and Anhui Wanwei Group Co., Ltd. The companies are emphasizing on new product development, partnerships, and acquisitions with key players to increase the share and strengthen competitive aspect.
SOURCE:https://www.grandviewresearch.com/industry-analysis/polyvinyl-alcohol-market