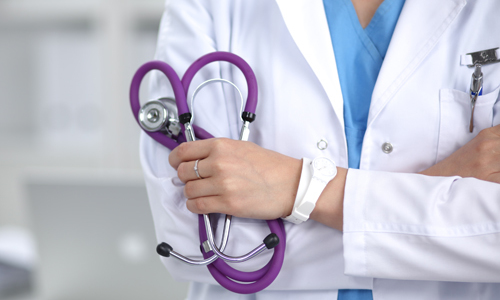 With excellent bondability to other materials, elastomers are now highly favored in products requiring overmolding technique. This characteristic essentially skips the additional applications of bonding agent, adhesive and processes, hence leading to faster production with lower cost.
TPE satisfying safety and overmolding demand
In the area of overmolding kitchenware and food containers, specialty engineered materials group PolyOne GLS has introduced numerous overmolding grades suitable for materials such as PP ABS that can help OEMs achieve regulatory compliance for their products and improve consumer safety, a highlight is the Versaflex TPEs that comply with key regulatory requirements for fatty food contact.
Major target applications for the new Versaflex TPEs include kitchen utensils, such as flexible spatulas and blender covers, gaskets for food storage containers, and baby bottle nipples.
The three Versaflex TPE grades introduced meet both US Food and Drug Administration (FDA) requirements under 21 CFR 177.2600 and European Union (EU) requirements under the 82/711/EEC directive. By selecting these GLS materials, which have passed stringent extraction tests, manufacturers can help achieve final product compliance as well as improved consumer safety.
Rick Noller, global marketing director, GLS Thermoplastic Elastomers, highlighted specifically the flexibility, soft feel, colorability and design advantages that the TPEs offer to fit many types of housewares and storage containers that come in contact with fatty foods. "To help manufacturers create products that meet tough FDA and EU requirements for fatty food contact, we have developed a wide array of Versaflex TPEs for overmolding onto popular substrates. Our proactive work in achieving compliance for these materials helps customers gain a significant competitive edge by increasing the ability of their final products to pass ever-toughening regulatory hurdles."
Three Versaflex grades have been developed that meet the 21 CFR 177.2600 FDA n-hexane extraction requirements as well as the EU Directive 82/711/EEC for exposure to 95% ethanol (3 hours @ 60°C). These grades are suitable for overmolding onto polypropylene (PP), and are available in 75, 80 and 85 Shore A hardnesses. Two softer PP overmolding grades that are also available comply with the EU Directive 82/711/EEC for exposure to 95% ethanol (3 hours @ 60°C). These two materials are offered in 50 and 60 Shore A versions.
As more BPA-free resins are being considered in food packaging designs, GLS has developed two FDA, 21 CFR 177.2600 fatty-food compliant Versaflex grades for overmolding onto Easan Tritan copolyester as well as ABS. These grades are available in both 65 and 80 Shore A hardnesses.
ABS and TPE make good pair in medical applications
With great flexibility and proccessability, engineering plastics ABS is singled out a good material option for building medical device. Recently, bondability to ABS and regulatory pre-compliance have enabled a Medalist medical elastomer from Teknor Apex Company, an expert in TPE technology, to play a key role in a device that simplifies the delicate and often complicated deployment of catheters and guide wires for interventionalist procedures, which are less invasive alternatives to surgery.
Interventionalist methods, such as the placement of stents to open blocked arteries, typically require the insertion of catheters with guide wires into blood vessels and may involve more than one pair of these devices, as in the case of blockages in both main and branch arteries.
Source:https://www.adsalecprj.com/Publicity/ePub/lang-eng/article-6297/asid-21/EbookArticle.aspx